There are actually different types of love and everyone can have it all at the same time towards different people. A platonic love which is meant for friends and family love for your family and relatives. There is another one known as passionate love, which is basically meant for the person you are in a relationship with.
It is the kind of love that is known to be extremely strong to the point that you can actually feel it inside of you. Some say it is actually addicting and it is a feeling that you would want to feel for your partner. If you want to know if you have a passionate love for your partner, then here are some signs.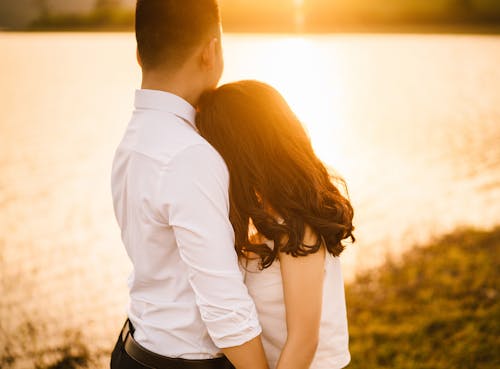 Passionate Love: You Live In The Moment
When you are passionately in love with someone, you simply forget almost everything when you are with them. You basically just live in the moment as if you are in your own little world with them. It is the kind of love that you simply cannot force since it comes out naturally. Some couples say that passion usually dies down after being together for so many years.
However, happily married couples say that passion must always be there so that this kind of feeling will remain. It is the kind of feeling wherein you do not care about anything else but your partner. This kind of love is almost blinding since it takes over your entire well-being. It is of course even better if the feeling is mutual on both ends.
Passionate Love: You Take Risks
Passionate love also often lead to a person taking risks for the relationship and the person they are with. There might be times wherein sacrifices have to be made and a person who is passionately in love is willing to take risks for it. That's because you feel as if the person you are with is totally worth every risk.
This is the kind of love wherein you would simply make sacrifices you never thought you would do for someone. It is also that feeling wherein you simply do not care what might other people think or say about the relationship. This is of course ideal especially if both of you are doing the same for one another.
You Are Affectionate
Another sign would be the fact that you are simply so affectionate towards your partner. You have that desire to be physically intimate with them at all times. It does not even matter if it is just holding hands and light pecks, because, for you, every little thing counts.
Affection can be quite difficult when you are not able to be physically together but that will not stop you from being affectionate. Being sweet with your words is enough sometimes and it is where the connection strengthens.
You Are Vulnerable
Last but not least is the fact that you are making yourself vulnerable to them. You have that way of thinking that it does not matter if they hurt you because this kind of feeling is worth it. The kind of passionate love you are feeling right now is worth all the pain you might go through.